See below for additional details: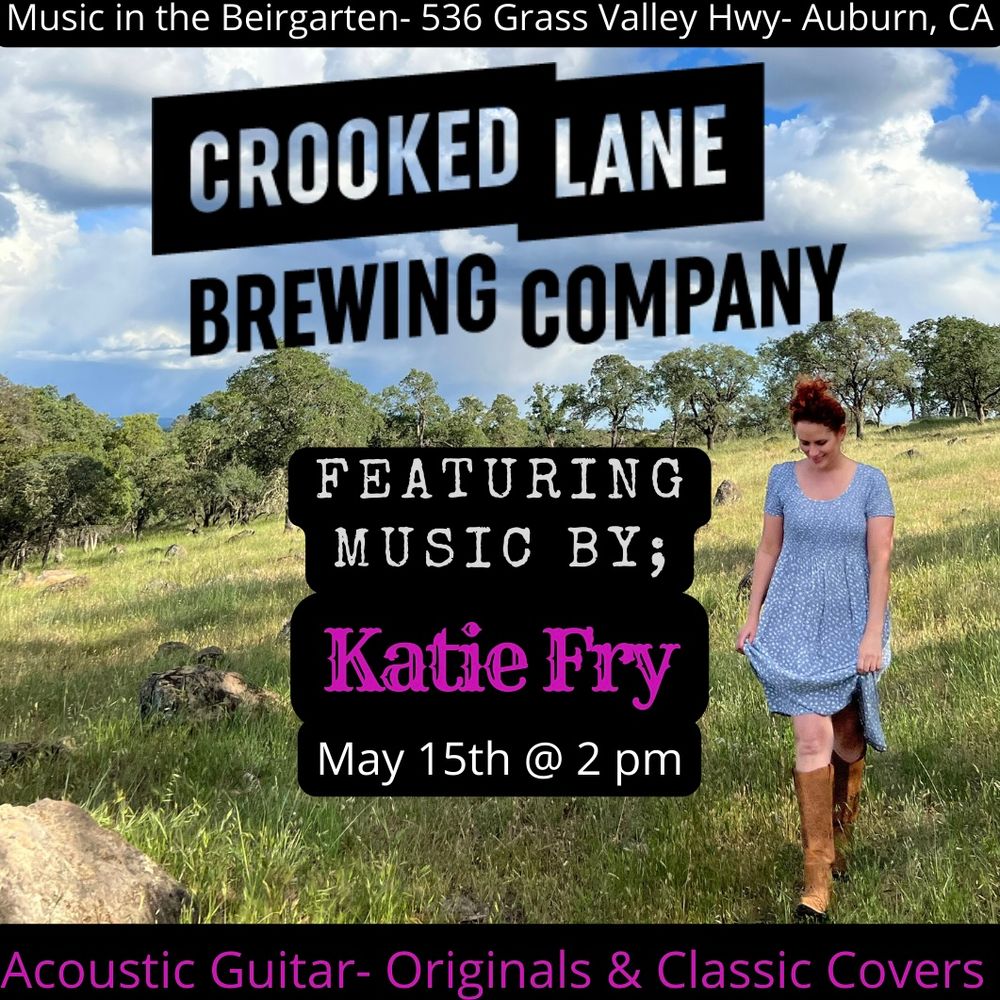 Katie Fry @ Crooked Lane Brewing Company
Sunday, May 15th @ 2 pm
Join Katie Fry for live music in the biergaten. Crooked Lane Brewing is an Award-winning brewery in Auburn, CA, serving up classically crafted, offbeat and innovative beers, with an expansive taproom and spacious outdoor Biergarten. 21+ event.
536 Grass Valley Hwy, Auburn, CA 95603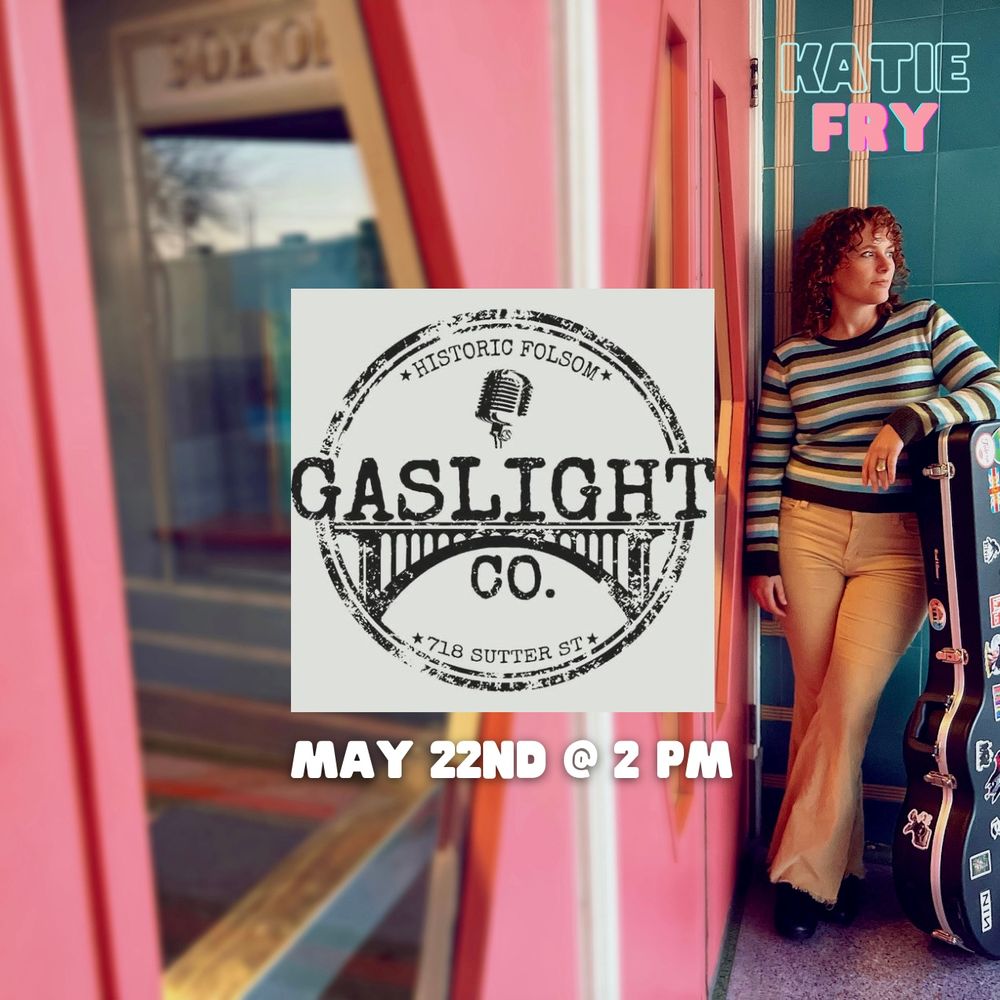 Katie Fry @ Gaslight Co.
Sunday, May 22nd @ 2 pm
The best spot in Historic Folsom with high-end "farm to fork" cocktails, bountiful beer selections, and delicious food.
718 Sutter St. Suite 200 Folsom, CA 95630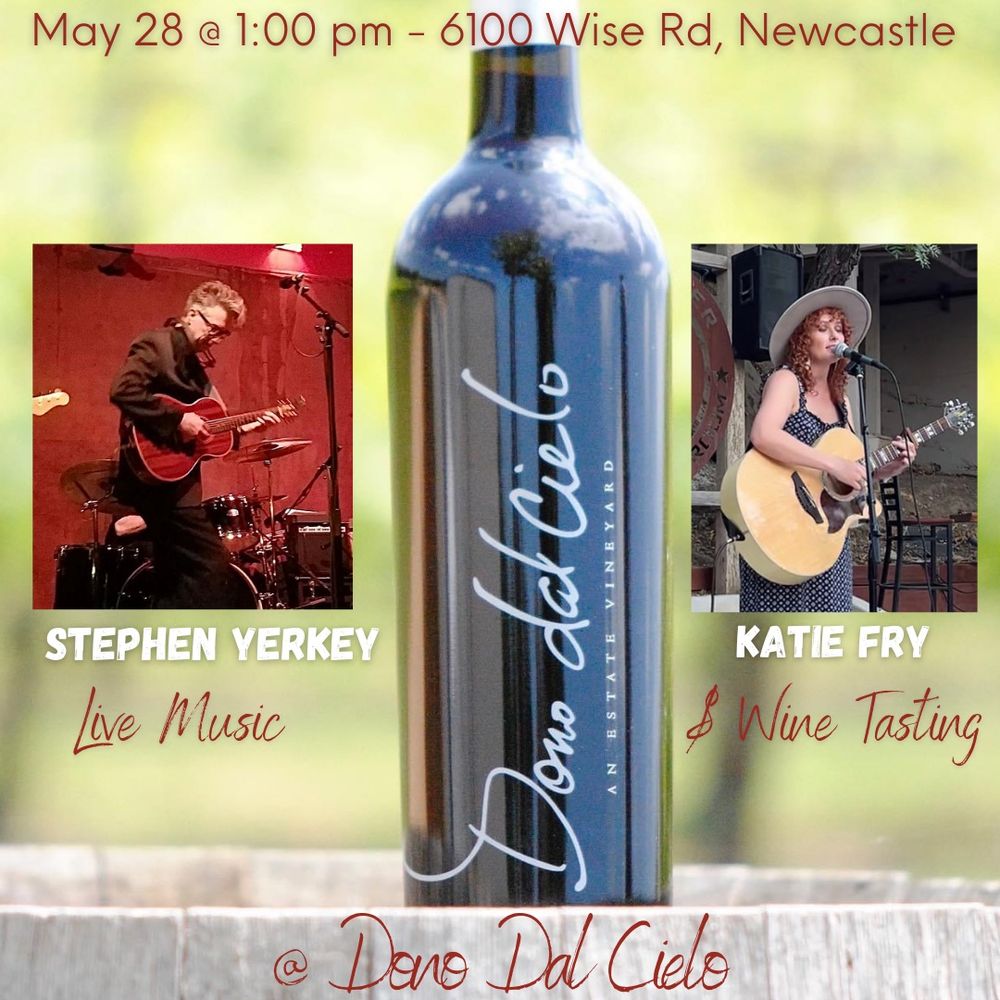 Katie Fry & Stephen Yerkey@ Dono Dal Cielo
Saturday, May 28th @ 1:00 pm
Live music by Katie Fry and wine tasting at Dono Dal Cielo. An estate vineyard that lies in the heart of Newcastle, a 45 minutes drive from California's capital city, Sacramento and 15 minutes from Auburn. With a large open Tasting Room as well as a covered outside patio & large grassy open space. Dono Dal Cielo offers wine tasting, wine by the glass and bottle. Please call ahead for parties of 10 or more. Family and dog friendly.
To learn more about Stephen Yerkey and his music visit:
6100 Wise Rd, Newcastle, CA 95658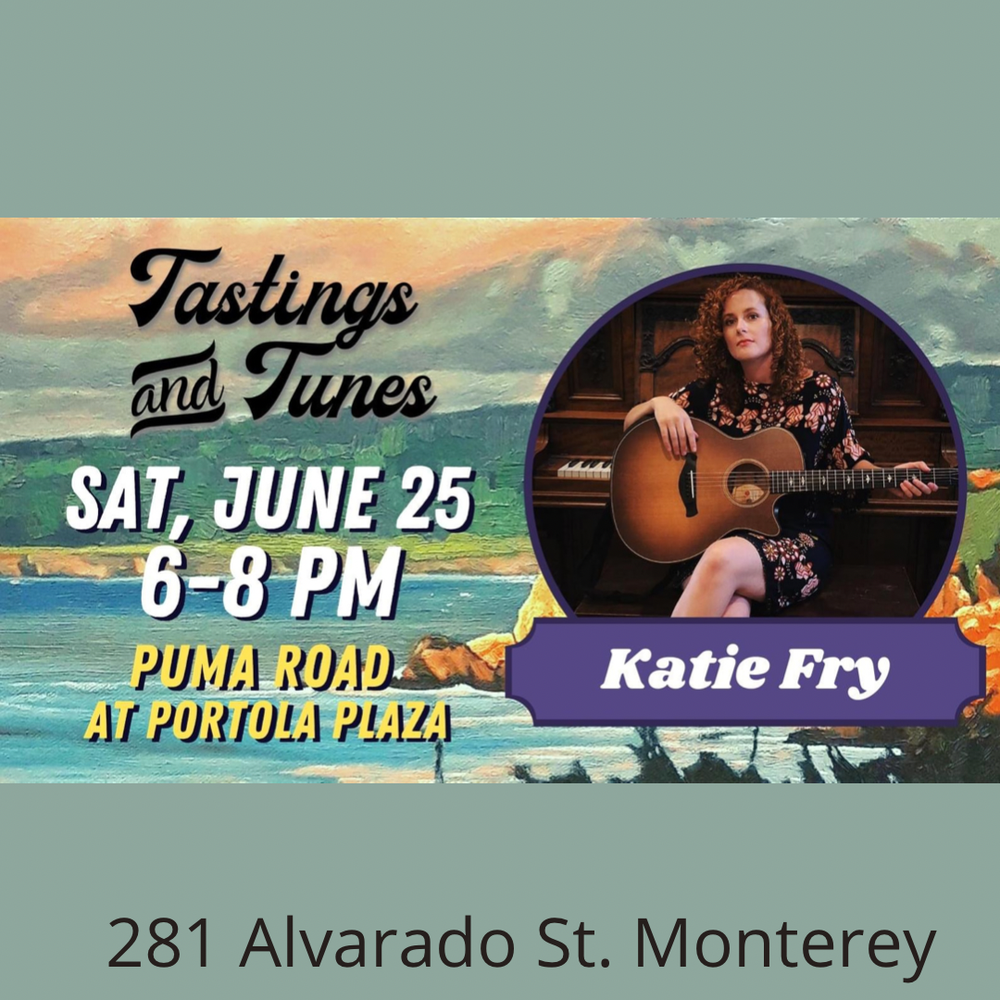 Katie Fry @ Puma Road at Portola Plaza
Saturday, June 25th @ 6 pm
Tastings and Tunes! Join us for an evening of live music in our tasting room as you enjoy some of your favorite Puma Road wines.
"Puma Road wines are crafted from 100% estate grown grapes. We specialize in Bordeaux and Burgundy varietals grown in the Santa Lucia Highlands AVA and Paicines AVA. Noted varietals include: Pinot Noir, Chardonnay, Cabernet Sauvignon, Cabernet Franc, Merlot, Malbec, Petit Verdot, Tannat, Petite Sirah, and Sauvignon Blanc."
Puma Road at Portola Plaza
281 Alvarado Street
Monterey, CA 93940
pumaroad.com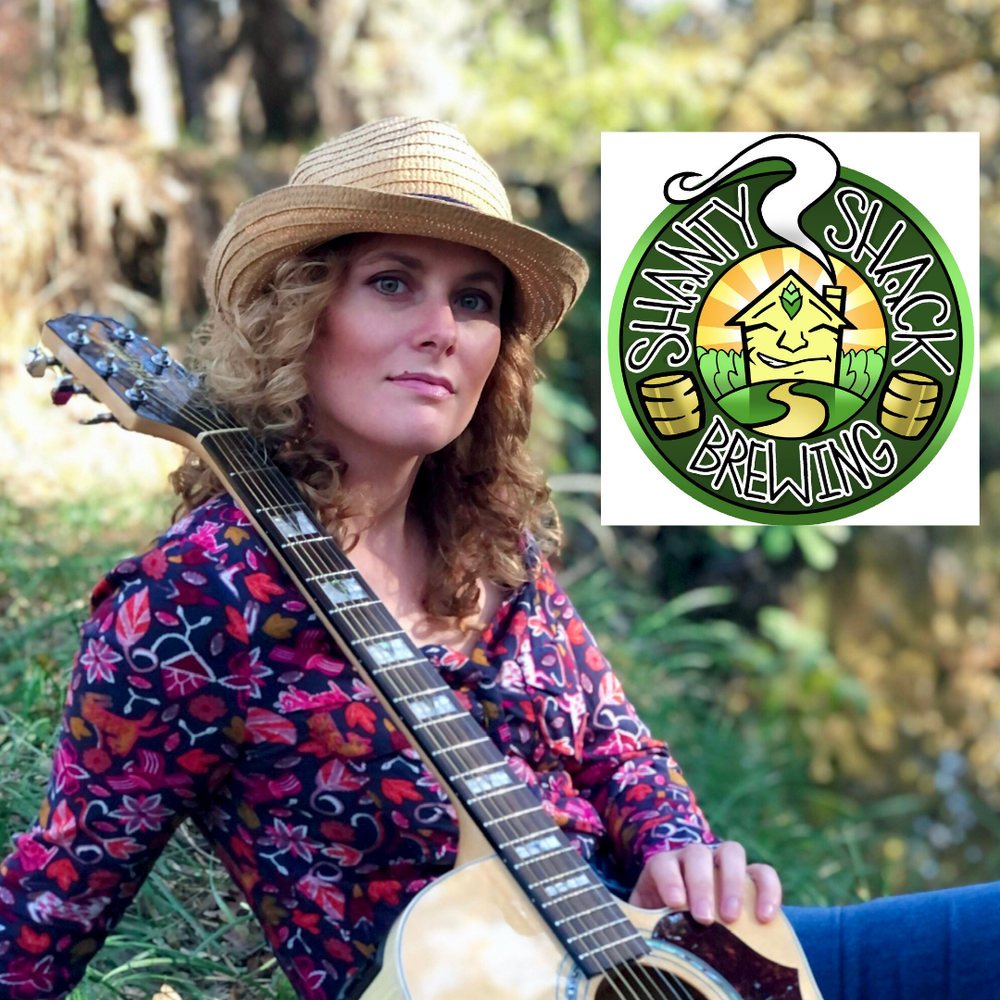 Katie Fry @ Shanty Shack Brewing
Thursday, July 14th @ 5 pm
Join Katie Fry at Shanty Shack brewing for a set of originals and favorite cover songs!
"Laid back nanobrewery and tasting room with great beer, good food, and friendly staff with an outdoor patio that is dog and kid friendly. Producing small batch creative beers with local flavors featuring hazy IPA's, barrel aged sours, fruited kettle sours, pilsners, stouts, gruits, and Belgian styles. Live music, featured art, games, and a fire pit make this local gem a Santa Cruz favorite."
138 Fern St. Santa Cruz, CA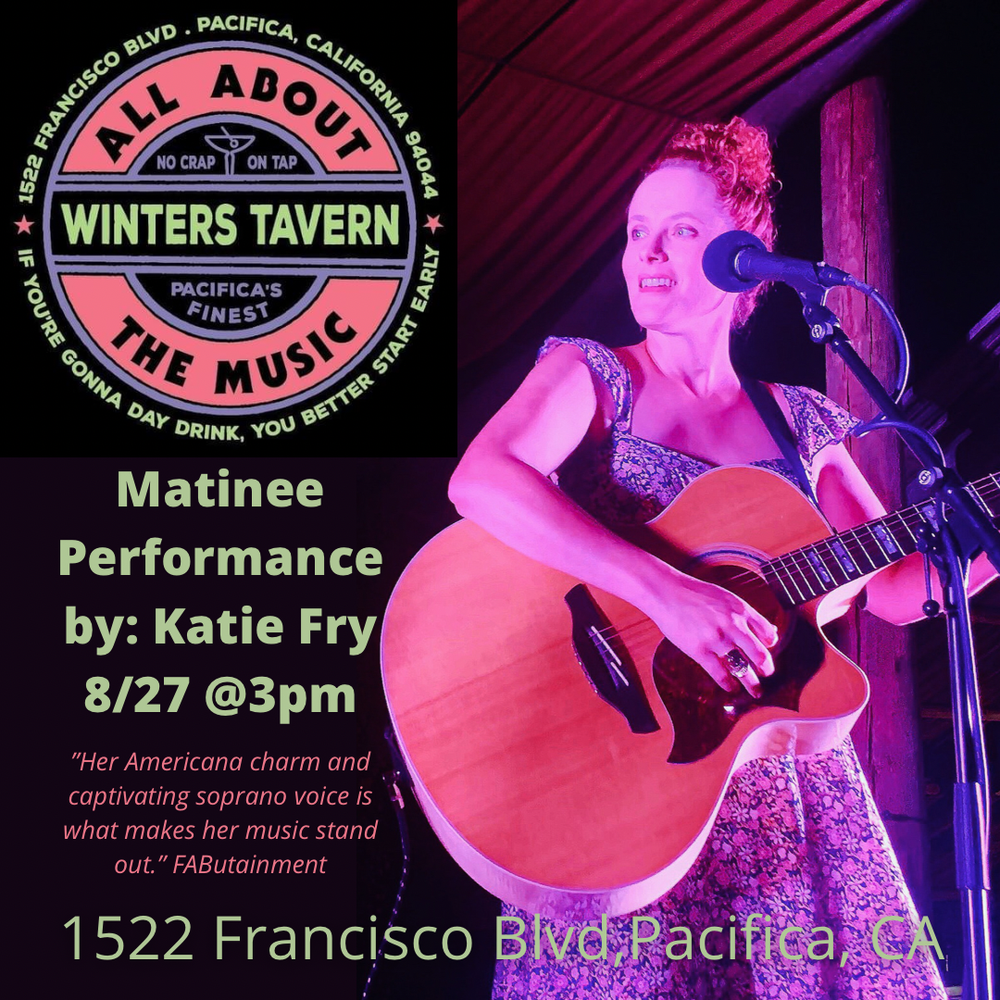 Katie Fry @ Winter's Tavern (Pacifica)
Saturday, August 27th @ 3 pm
Join Katie Fry for a matinee show of music at Winter's Tavern.
Winters Tavern is a family run business that is dedicated to making sure our greater Pacifica community can enjoy a delicious craft cocktail, extensive beer selection, and live music in a friendly and welcoming environment. Just a short distance away from the beach, our Winters is proud to be a cross between a neighborhood tavern and an old west saloon.
1522 Francisco Blvd, Pacifica, CA 94044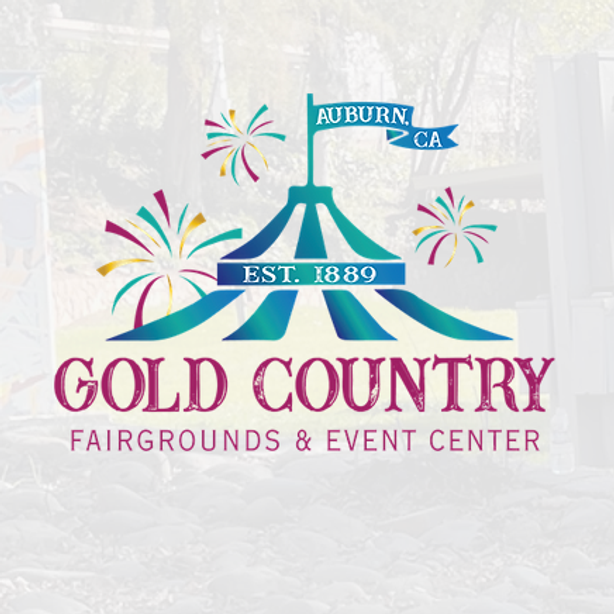 Katie Fry @ Gold Country Fair
Saturday September 10th @ 7 pm
Katie Fry will be performing at the community stage. General admission $5
209 Fairgate Road, Auburn, CA 95603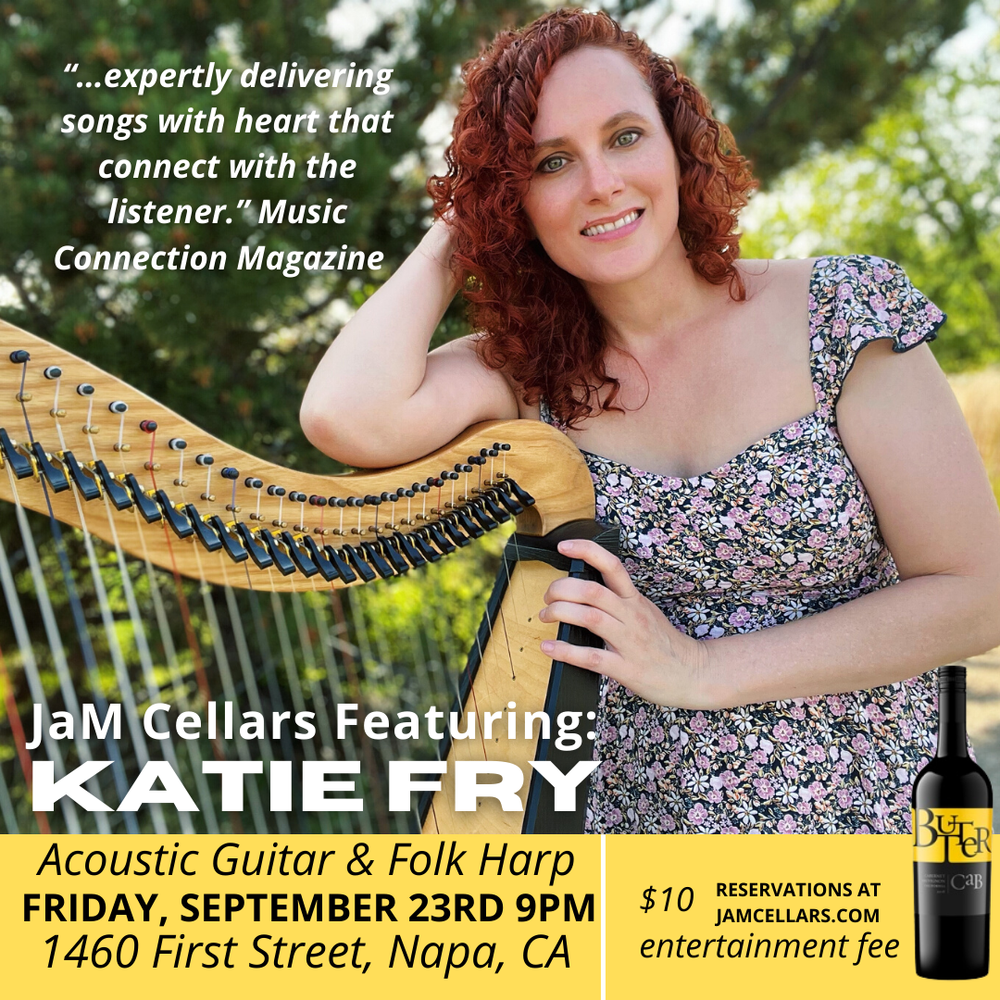 Katie Fry @ JaM Cellars
Friday, September 23rd @ 9pm
Join Katie Fry for a music event at one of the best spots for live music and wine tasting in the Napa Valley.
"The JaM Cellars wine and music studio is officially rocking downtown with our eclectic, comfortable space and music-driven wine vibe. A state-of-the-art sound system and classic vinyl collection make it easy to chill out with friends over a glass, flight, or bottle of easy-to-love wines JaM Cellars is the home to easy-to-love Butter Chardonnay, JaM Cabernet, Butter Cab, Toast Sparkling, Butter Bubbles, and Sugar Sweet White Wine."
refundable $20 reservations fee ($10 entertainment fee)
To reserve a seat visit: https://www.exploretock.com/jamcellars/

1460 First Street Napa, CA,  www.jamcellars.com