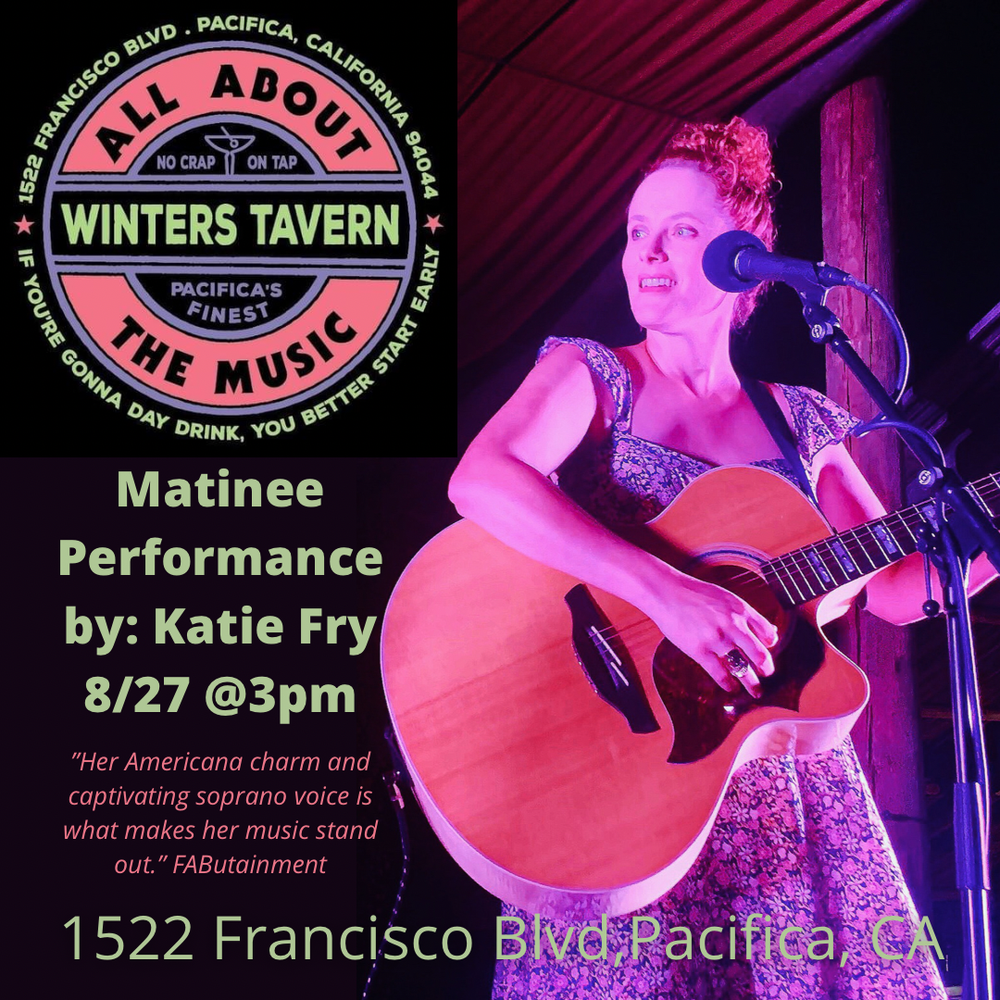 Katie Fry @ Winter's Tavern (Pacifica)
Saturday, August 27th @ 3 pm
Join Katie Fry for a matinee show of music at Winter's Tavern.
Winters Tavern is a family run business that is dedicated to making sure our greater Pacifica community can enjoy a delicious craft cocktail, extensive beer selection, and live music in a friendly and welcoming environment. Just a short distance away from the beach, our Winters is proud to be a cross between a neighborhood tavern and an old west saloon.
1522 Francisco Blvd, Pacifica, CA 94044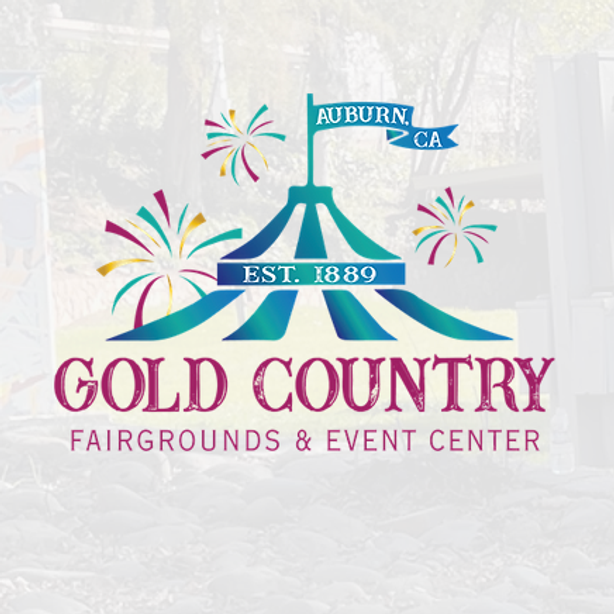 Katie Fry @ Gold Country Fair
Saturday September 10th @ 7 pm
Katie Fry will be performing at the community stage. General admission $5
209 Fairgate Road, Auburn, CA 95603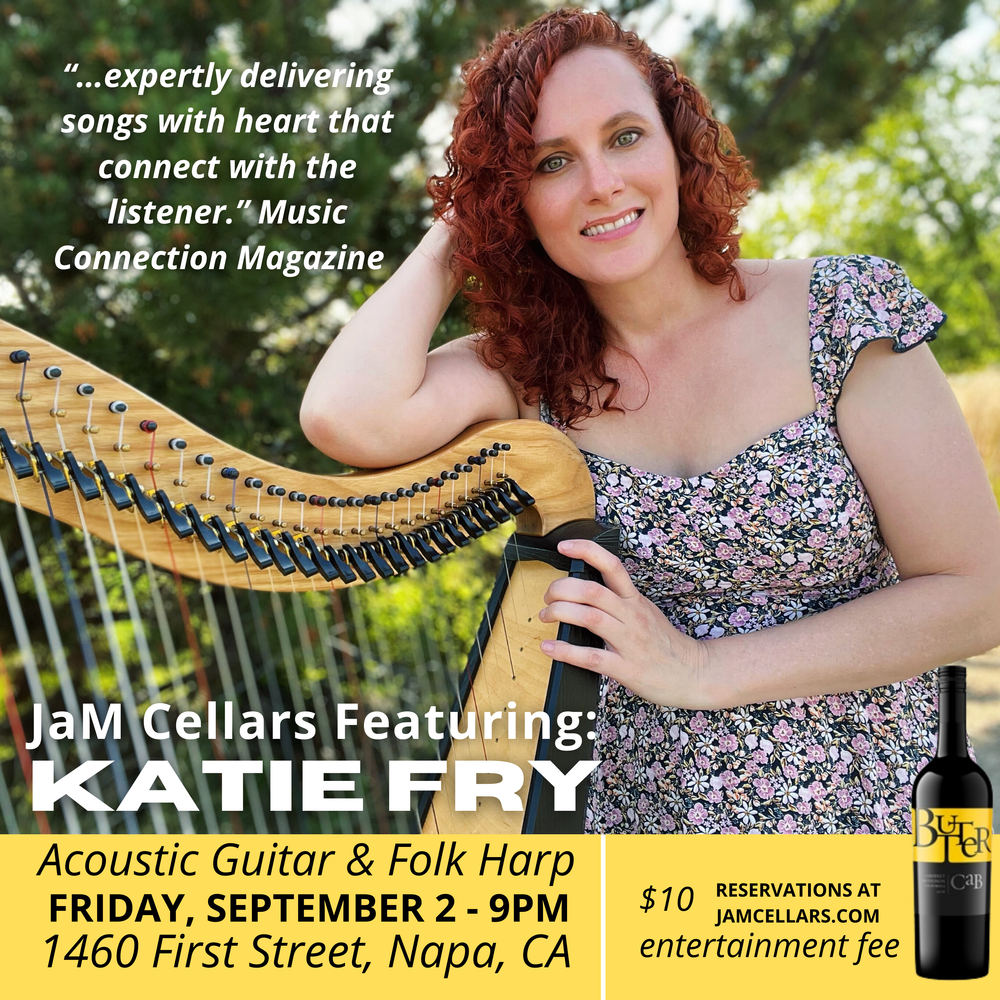 Katie Fry @ JaM Cellars
Friday, September 2 @ 9pm
Join Katie Fry for a music event at one of the best spots for live music and wine tasting in the Napa Valley.
"The JaM Cellars wine and music studio is officially rocking downtown with our eclectic, comfortable space and music-driven wine vibe. A state-of-the-art sound system and classic vinyl collection make it easy to chill out with friends over a glass, flight, or bottle of easy-to-love wines JaM Cellars is the home to easy-to-love Butter Chardonnay, JaM Cabernet, Butter Cab, Toast Sparkling, Butter Bubbles, and Sugar Sweet White Wine."
refundable $20 reservations fee ($10 entertainment fee)
To reserve a seat visit: https://www.exploretock.com/jamcellars/

1460 First Street Napa, CA,  www.jamcellars.com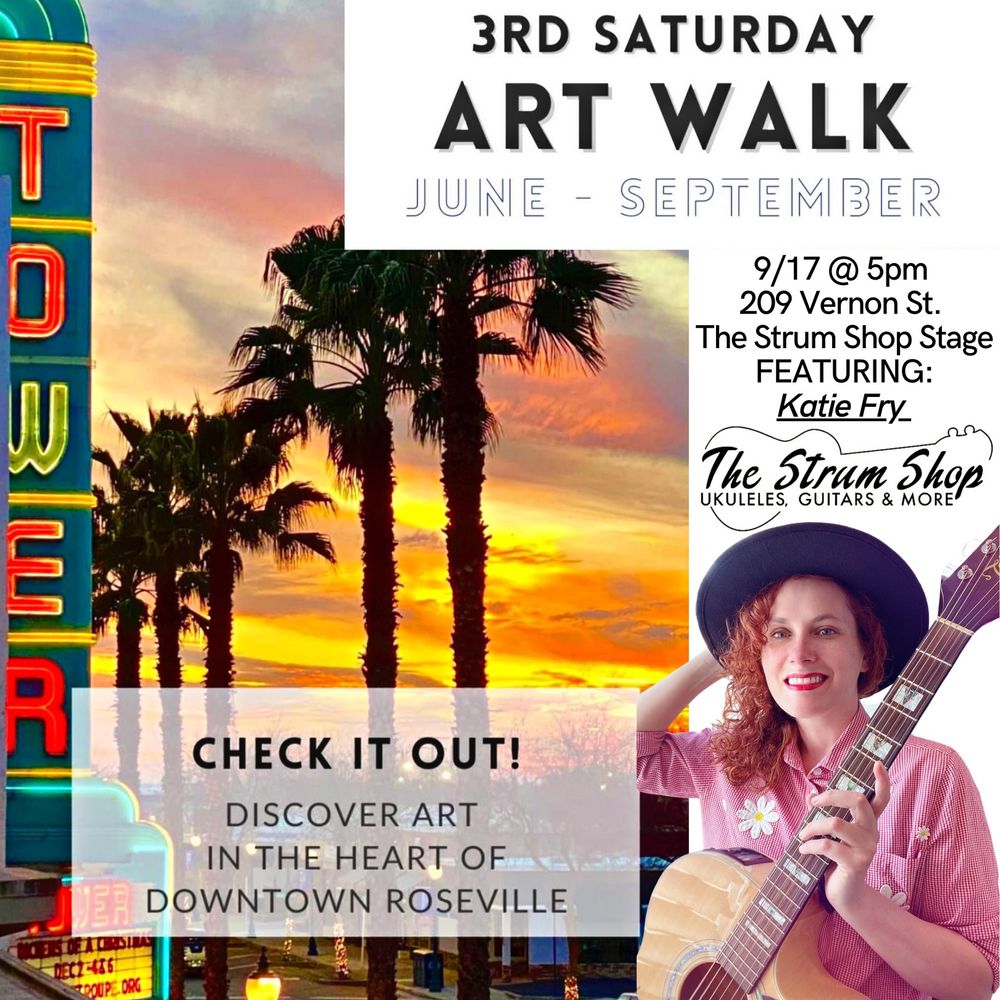 Katie Fry @ 3rd Saturday Artwalk
Saturday, September 17th @ 5 pm
On the Strum Shop Stage: 209 Vernon St. Roseville, CA
The Blue line Arts 3rd Saturday Artwalk is an arts & entertainment focused community event along Vernon Street, during the City of Roseville's Concerts in the Square. This creative gathering provides opportunities for attendees to connect and engage with art activities while supporting local businesses, artists, musicians, farmers, nonprofits and makers selling one-of-a-kind handcrafted items. Live music performaces will be featured all along Vernon Street, from Lincoln St. to Taylor St.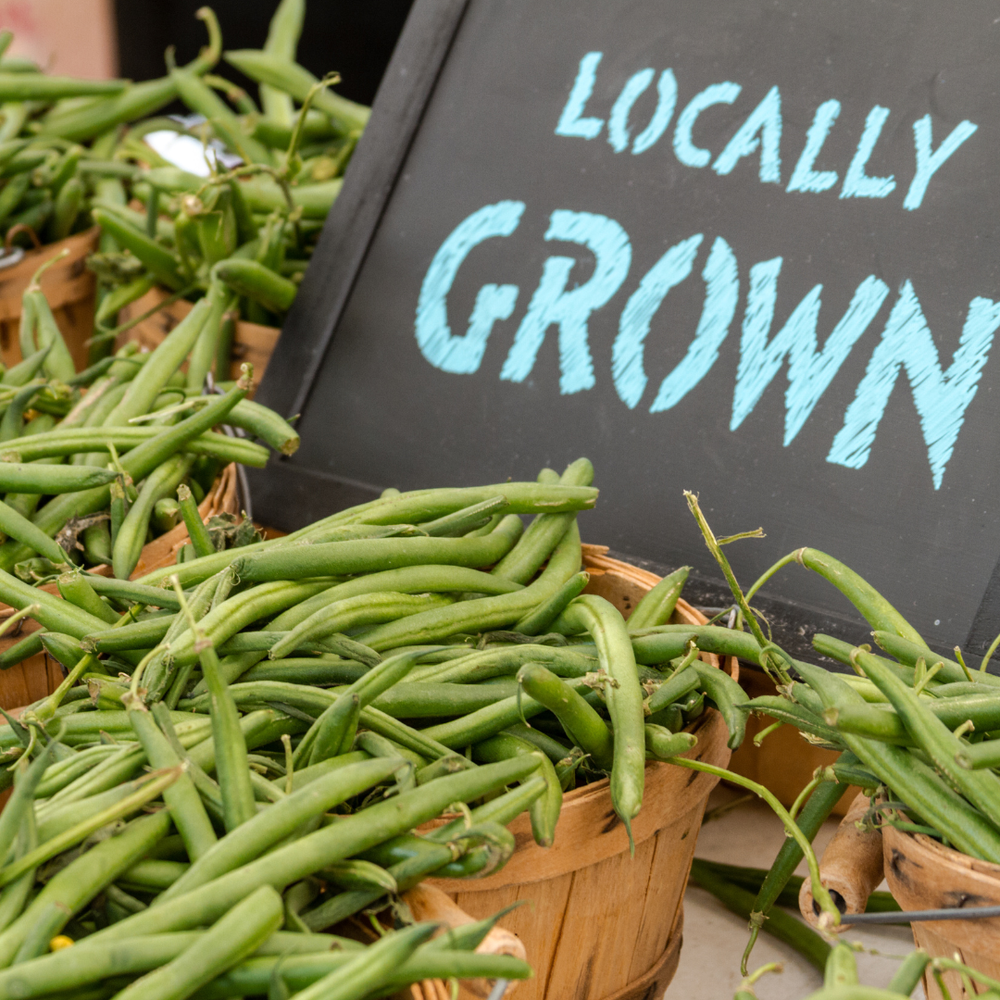 Katie Fry @ Mahany Park Farmers Market
September 18 @ 9:30 am
Come and enjoy live music by Katie Fry and explore local baked goods, crafts, organic fruits and vegetables, then grab a bite to eat from the food truck! Free, all ages community event. This is a fun event to bring the kiddos out to, Katie will have lots of rhythm instruments out for anyone who wants to join in the music fun!
1545 Pleasant Grove 95747 Roseville, CA, US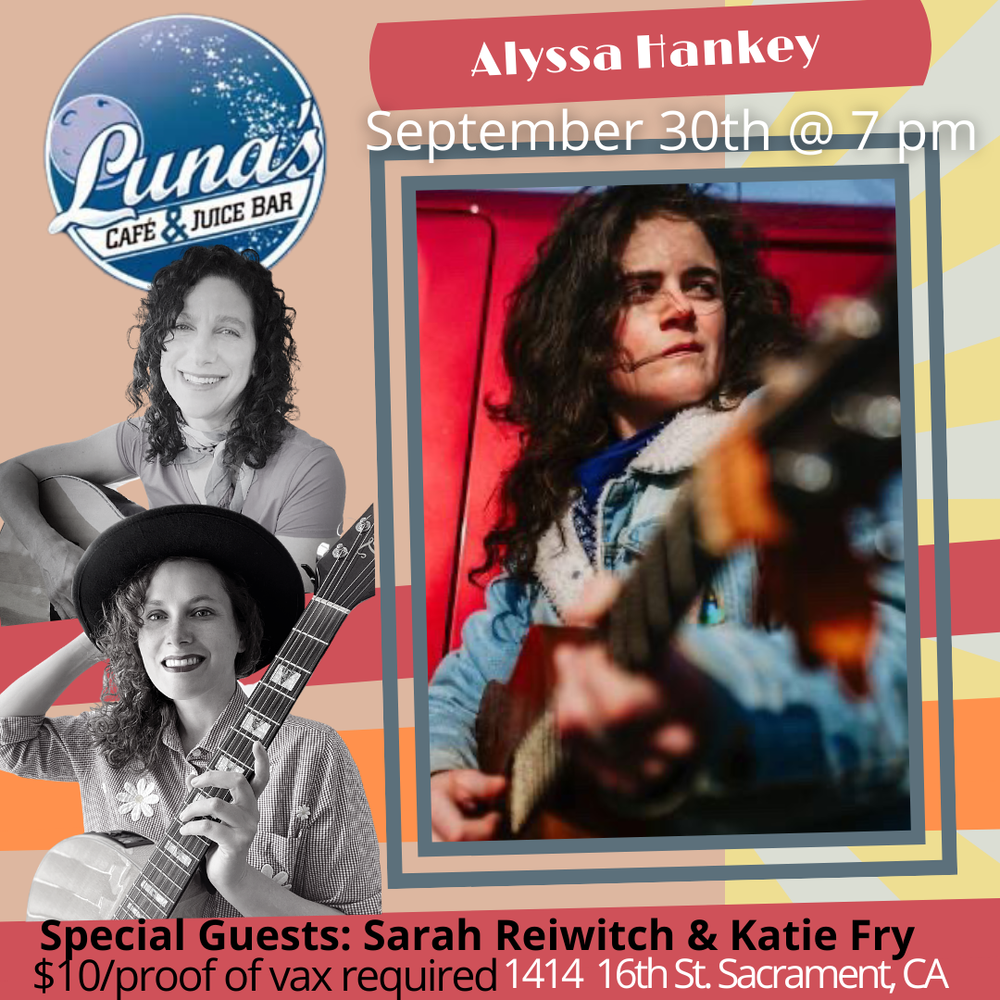 Alyssa Hankey, Sarah Reiwitch & Katie Fry @ Luna's Cafe
September 30 @ 7 pm
Two of sacramento's songwriters Sarah Reiwitch & Katie Fry will be opening up for Alyssa Hankey as she stops by on her tour! $10 cover, proof of vaccination required.
Luna's Cafe & Juice Bar: "Est. 1983...serving the freshest juices and licuados in town, nothing frozen or concentrated.
Our menu also includes sandwiches, salads, our famous quesadilla, fresh-ground coffee, mochas and other espresso drinks. A nice selection of beer and wine is also offered. Enjoy it all in the comfortable atmosphere of Luna's, one of this area's original cafe galleries."
Parking can be found at the garage on 17th street between L and Capitol
1414 16th Street Sacramento, CA